We want to know how we did! Our customers are like family, we value your feedback to ensure we continue to meet the Murray Group Standard of Excellence! 
For help leaving a review, scroll to the bottom of this page!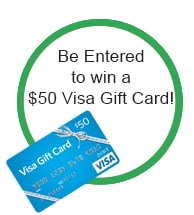 Win a $50 Visa Gift Card! Every month one purchasing customer wins a $50 Visa Gift Card. To enter, purchase a new or preowned vehicle, and leave a review for our dealership on Google or Facebook! Get 2 entries by reviewing on both sites!
Did you have a less than 5 star experience with our dealership? 
so we can learn and grow from every experience!
Do you want to leave feedback without using Google or Facebook?
Every week more and more reviews are being added to our Facebook & Google pages! The customer is our #1 priority, and we will strive to ensure you are completely satisfied with your experience at our dealership; but don't take our word for it, check out the reviews we've got at our new dealership, in Strathmore, Alberta!