Murray Chrysler Strathmore
Gift Basket Giveaway! 
Valued at over $250!!!!!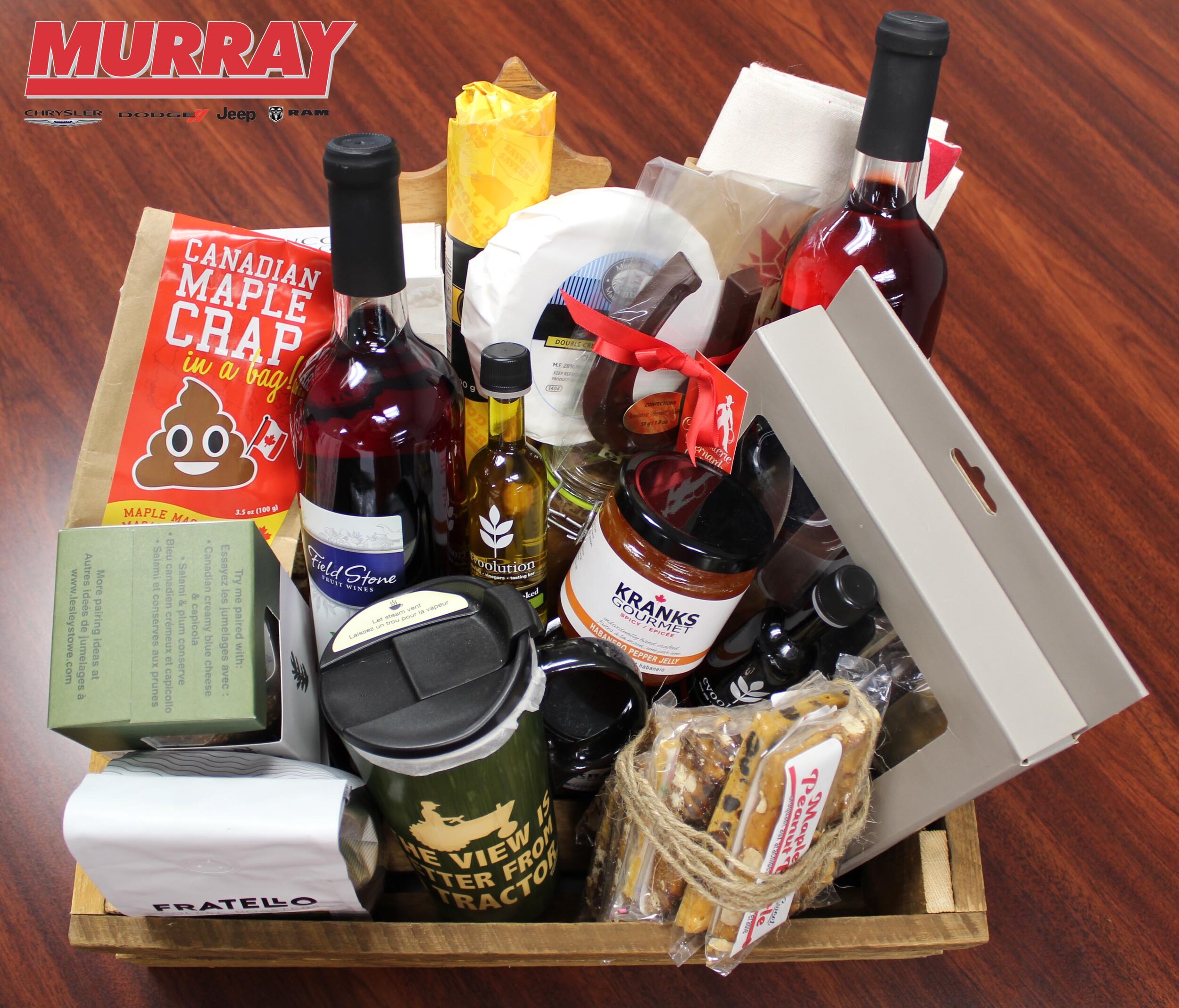 Items included in the basket:
The Red Carrot (Tractor Ceramic Coffee Mug) 
Home Hardware Strathmore (Wood Crate & Maple Leaf Charcuterie Board)
Sweetsmith Candy Co. (7 kinds of Peanut Brittle)
Co-op Strathmore (Double Creme Brie, Riserva Salami & Raincoast Crisps)
Grandpa's Honey Farm (Chocolate Honey)
Fratello Coffee Roasters (Wild Flour Mountain Blend)
Bernard Callebaut (Chocolate Horseshoe)
Evoolution (Olive Wood Smoked Olive Oil & Espresso Balsamic Vinegar)
4 piece Cheese Knife Set
Limited Edition Canada 150 Tea Towel
Biscotti, Maple Macaroons
6 opportunities to win, Monday - Saturday - August 21-26th! Check back daily for a new contest to win the entire basket!
Anyone can play, must be able to claim prize in person in order to win! Murray Chrysler Strathmore reserves the right to limit entries according to contest rules - 1 entry per person per day unless contest specifies otherwise.
(contest not affiliated with Facebook. There will be 6 contests over the next 6 days where you can gain more entries. 1 winner will be drawn on August 29 from all 6 days entries.)
Day 2: Tell us what you like the most (plus tag a friend and share for a bonus entry) on this post!
Day 3: Like, and tell us where you're from on this post!
Day 4: ?
Day 5: ?
Day 6: ?